---
Element Training Complex is Northwest Florida's premier shooting and training facility with practical solutions to thrill and challenge any shooter. We are located in Holt, Florida between Pensacola and Fort Walton Beach near the beautiful beaches of the Gulf of Mexico.
Across our 205-acre facility, you will find various shooting areas professionally designed to challenge you safely and effectively. With multiple target distances over 1000 yards, platforms, props and obstacles, and set courses of fire, our complex has something for everyone.
Many of our members are either active duty or retired U.S. military who choose us for their training because of the capabilities we offer.
Element Training Complex is open to the public for day-pass use, but we recommend our cost-effective annual memberships of $400 a year.
We regularly offer training classes, certifications, incident response, tactical application, medical trauma, night vision, and more. Our classes are led by retired and active duty instructors from across different service branches offering classes in all areas. Check our calendar for upcoming classes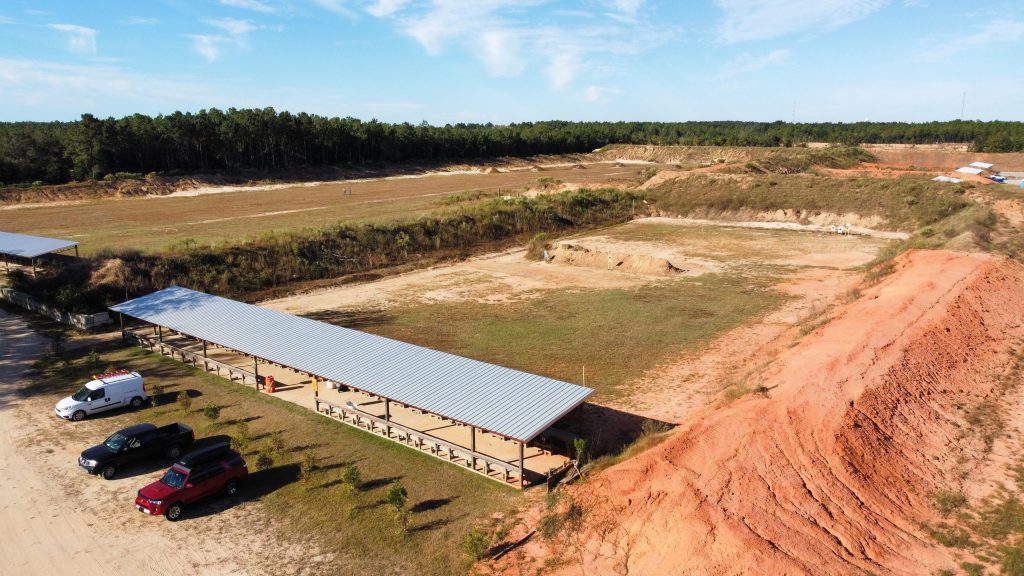 Our two medium-length ranges offer covered shooting areas along with a 50-yard sight-in berm on the 100 and a 100-yard sight-in berm on the 300. We have a mixture of paper and steel targets on these ranges. This section is also open to the public with a day pass.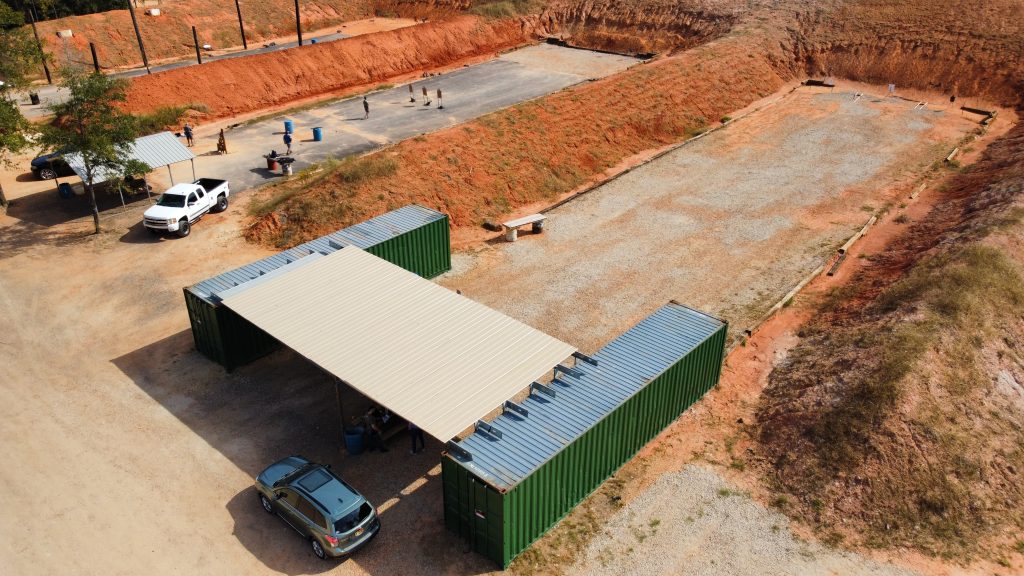 The Red Zone is the perfect area for working on training and drills. These are 50-meter-long bays with steel and paper stands. You can shoot your rifle on steel in these bays.
Our shortest bay areas have a static pistol, static rifle and short dynamic bay sections. This section is also open to trial members with a day pass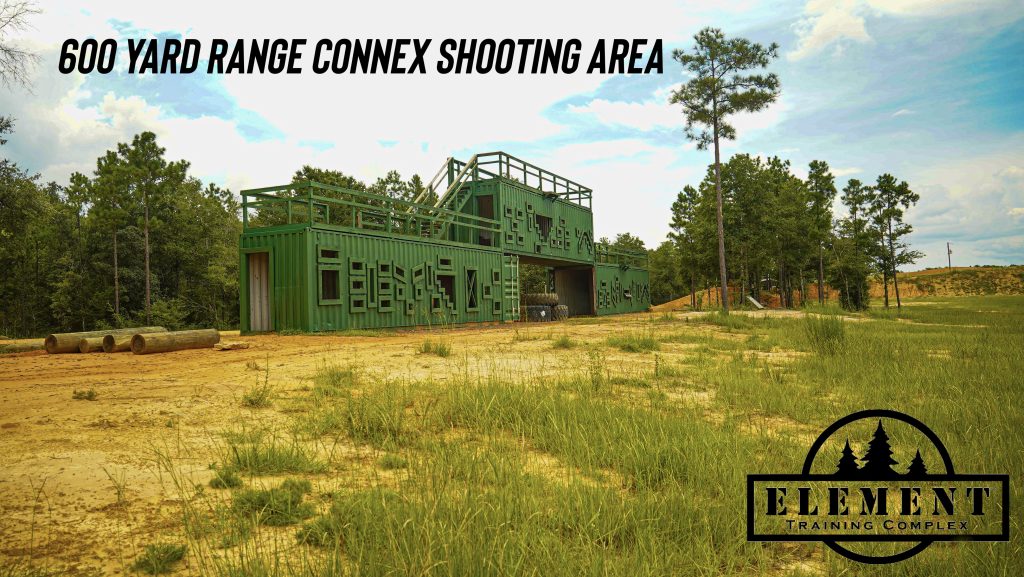 Our 600 Yard Range has a seated, covered shooting area and a three-stage, staggered connex stack. You can shoot on top of or inside of all the connex boxes.
Our longest range offers a lower seated covered shooting area as well as two shooting towers with an upper level for elevated shooting. It has steel all the way out to 1100 yards.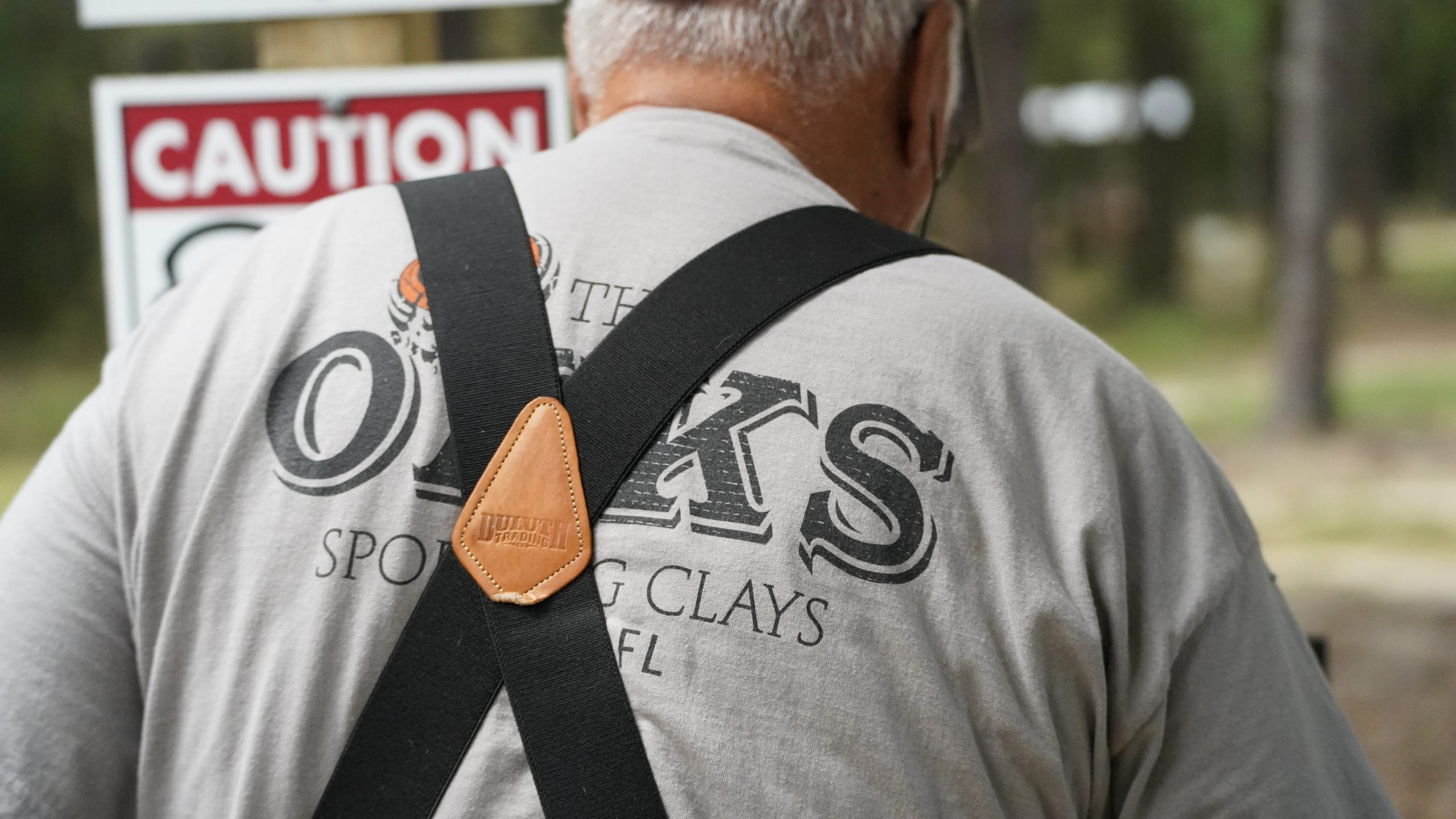 The Oaks Sporting Clay Course features 18 covered stations spread across 45 acres of longleaf pine forest. Each station is equipped with electronic throwers and our course is always changing so you never know what to expect when you play.
Paul Wright is our sporting clays "pro" He is also a NSCA master class ranked shooter, with over 40,000 lifetime targets shot.
Sporting Clays Membership is $150 per year and comes with your own Count Down Member Clay Card.
Clays:
$0.40 Cents per clay for members
$0.50 Cents per clay for non-members